Traveling in Wellness

Last week we looked at The Way of the Traveler by Joseph Dispenza and learned that travel transforms us as we move from one place (the old) to another (the new). I am learning the lessons of this new place. I started a course in Mindfulness and took my first Ta'i Chi Class since the accident. There are many new insights I have learned. The biggest one is that I need to have patience with myself in my recovery that is still in progress. It is difficult to go back to being a beginner in practices that I used to be proficient in or teach. I am learning a new "me" and I need to stop comparing what I could do with what I can do. So more lessons learned. Are you recovering from an accident or illness? Be patient and kind to yourself and learn with me. Patience with oneself is priceless!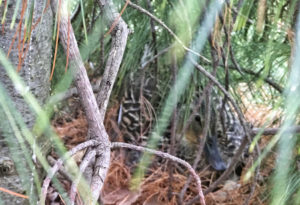 I am expanding my awareness and undertaking this trip with mindfulness. I also attended a Reiki Share and had a moment with no pain which was the first truly painless moment I have had since September 23, 2014.  I am a Reiki Master and it is wonderful to share Reiki with others. It was rejuvenating.
My traveling companion, Mama Duck, is in the photo looking at me as I take the picture. I don't want to disturb her and she isn't happy at all with me taking pictures. I will try again in a few days. Life is truly an adventure and we must live mindfully in each day. Continue Reading