Traveling in Wellness

Last week we looked at The Way of the Traveler by Joseph Dispenza and learned that travel transforms us as we move from one place (the old) to another (the new). I am learning the lessons of this new place. I started a course in Mindfulness and took my first Ta'i Chi Class since the accident. There are many new insights I have learned. The biggest one is that I need to have patience with myself in my recovery that is still in progress. It is difficult to go back to being a beginner in practices that I used to be proficient in or teach. I am learning a new "me" and I need to stop comparing what I could do with what I can do. So more lessons learned. Are you recovering from an accident or illness? Be patient and kind to yourself and learn with me. Patience with oneself is priceless!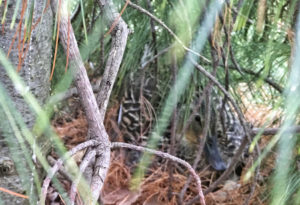 I am expanding my awareness and undertaking this trip with mindfulness. I also attended a Reiki Share and had a moment with no pain which was the first truly painless moment I have had since September 23, 2014.  I am a Reiki Master and it is wonderful to share Reiki with others. It was rejuvenating.
My traveling companion, Mama Duck, is in the photo looking at me as I take the picture. I don't want to disturb her and she isn't happy at all with me taking pictures. I will try again in a few days. Life is truly an adventure and we must live mindfully in each day.
Preparations & Patience

 I had decided that I need to get back to reading or listening to at least one book a week on wellness, healthy living, spirituality, life changes, or mindfulness, in addition to my book club selection. Last week I started Dan Millman's The Four Purposes of Life. I finished my book club book, Genome by Matt Ridley,  and I am on the Second Purpose in Dan Millman's book. I have to remember that having to listen to the books or read only a short time takes longer. So I may have to think about how much I can do, but I was excited to have a good start on this decision. I think that is a good lesson for us to remember after an accident or when healing. We need to give ourselves permission to not always make that goal as long as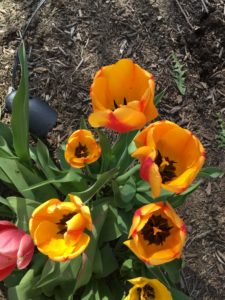 we are moving forward. Living in the moment has been important.
After looking at the National Wellness Conference, June 27-29, I made the decision that I will probably listen to the wellness conference by buying the audio cds and not try to make the trip. There are no nonstop flights from my area and I am not ready for plane changes yet. I am also learning what I can do to attain what I am interested in  still taking into account where I am in my journey and healing. Maybe this should again be under that title, Patience.
I will be giving my second speech at Toastmasters this week and I am excited about that. I was an evaluator last week, using critical thinking, which is what I teach in my psychology course, and learned a lot from it and enjoyed working on the leadership part. It was fun to use what I teach. I also found a new app for the iphone, Centered. It sets goals for daily steps and weekly meditation sessions. It is helping me become more mindful and I use the meditations as I go to sleep at night and during the day.
The Road to Self-Discovery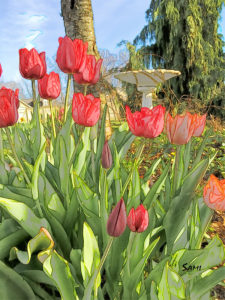 Be sure to check out the National Wellness Conference, June 27-29 as it has some wonderful workshops.  What are your questions about Wellness? Are you dreaming of new things? Are you still making new plans?  Do you take the time to dream or meditate? Have you finished everything you wanted to do? If not, why not? Share with me!
Next week we will be delving more deeply into journaling, which I have already begun with this blog. And I will continue with the next steps I am taking as I did this week. I think it would be fun to look at some of my favorite "healthy" recipes.  I also will be taking the  time to stop and smell the roses or tulips and magnolias, and enjoy today, as I hope you will.  I included some of the photos I took this week. We can learn from yesterday, enjoy,  grow, and be mindful in today, and dream and plan the future. Safe journeys until next week :).  I really like the fact that I am becoming a mindful traveler.